Here are a few more pics taken by others that have been sent to me:
Here's a nice shot of me accepting my award. Dear God but I have a goofy grin.
Here I am with Brian Herbert:
Nina Kiriki Hoffman took this picture of me with Jack. I really like how this one turned out.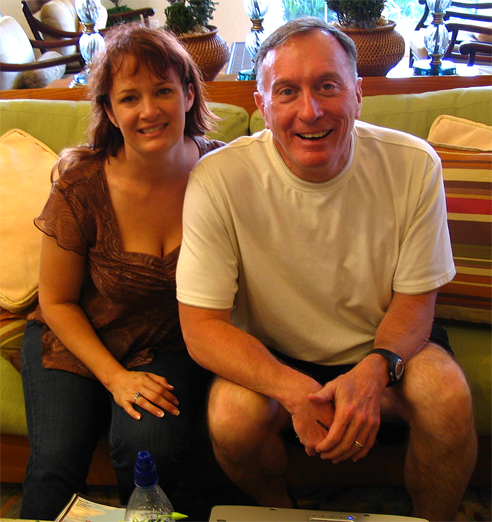 And here I am with one of Tim Power's kittens. The background includes David Sakmyster, David John Baker, someone's arm sticking out of my head, the top of K.D. Wentworth's head, Judith Tabron, and Tim Powers.